Your private Coaching and Training sessions will facilitate growth and development in both your personal life and physical fitness health. I have trained a wide range of clients from elite professional athletes, dancers, models and fitness experts to nurses, home-health caregivers and first-time fitness enthusiasts. If you bring a positive attitude and willingness to embrace our life-changing philosophies on whole body health, I can guarantee results that will dramatically improve your spiritual, mental, and physical well-being.
With Ball Chi Fitness training, you will learn how to attract balance into your life through stress-releasing exercise for your mind, body and soul. Stress is the #1 silent killer in the U.S. today and can lead to seriously debilitating illnesses like heart disease, high-blood pressure, diabetes and heart attacks.  Last year, more women died of heart disease than breast cancer by a 100 times.  While 40,000 women die from breast cancer each year, more than twelve times that number (500,000) are killed by cardiovascular disease.  High levels of stress hormones secreted into the body are toxic and can lead down this deadly road.
Linelle started Ball Chi Fitness after seeing her friend Carla's transformation. She set goals to build strength, gain flexibility and to just overall firm up her body. She was able to achieve all of her goals while learning to love her self and have less stress in her life through the Ball Chi principles.
Ball Chi Fitness - DVD - Series 1 For Women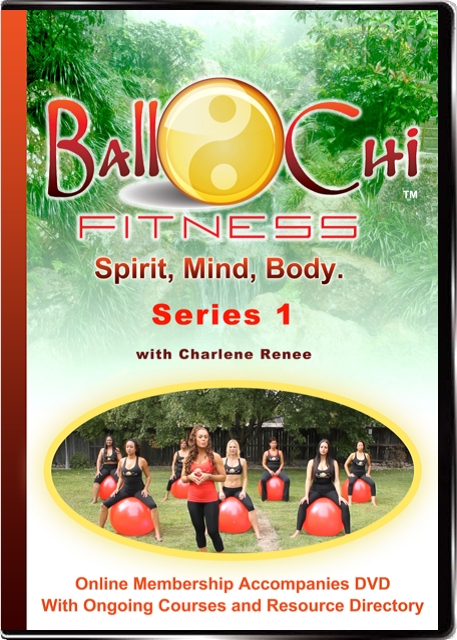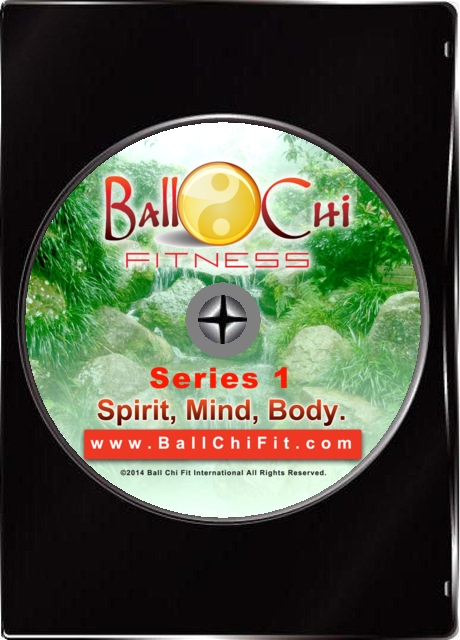 Our women's Ball Chi Fitness Series 1 DVD, accompanied by our membership subscription, is designed to transform you in the privacy and comfort of your home.
If you believe that Ball Chi Fitness is the new revolutionary fitness system perfect for your Spirit, Mind, Body Transformation, than order your copy today!
Peace & Blessings
"Over the years, the Ball Chi Fitness system has healed many physical injuries, providing full pain elimination and preventing further injury or costly surgery. I have current clients whose mobility is impaired by age, illness or years of physical neglect who are taking control over their bodies and living pain free.  More importantly, they are eliminating the obstacles that have prevented them from finding their best selves spiritually, mentally, and physically. The Ball Chi Fitness system is a very deep, quick and powerful training tool that will provide relief on many levels within just a few sessions."

Charlene Renee
Ball Chi Fitness provides guided meditation that trains your mind to relax and release stress, clearing the mind and alleviating emotional turbulence. The inner calm you find through daily meditation results in increased creativity, intelligence, focus, memory and problem-solving ability as well as heightened feelings of vitality, purpose and confidence.
Ball Chi Fitness empowers women with positive affirmation. I teach you to release the negative emotions and guilt that have been blocking your happiness and open a channel for you to receive your highest good. You will learn to love yourself and see yourself in an entirely new light. As you release this negativity from your life through daily affirmations, you will feel a greater sense of connection with others, better openness to love and higher guidance, and a deeper sense of inner peace and emotional freedom. Women are central to the foundation of home and family, but are the most likely to neglect themselves in favor of their loved ones.  It is essential for women to check in with their spiritual self on a daily basis and find within themselves the best daughter, mother, wife, friend or sister. A successful woman is one who can truly look in the mirror and say, "I am beautiful and I love who I am."
For your physical health, the Ball Chi Fitness technique I've developed is unique to the fitness industry. 90% of my clients have never felt or experienced anything like Ball Chi Fitness. The exercises penetrate deep into the second layer of muscle to release inches and weight, improve heart strength, build lean muscle mass, increase flexibility and accelerate recovery time.
Learn how to maximize your performance for optimal health and wellness by committing yourself to a program that focuses on you as a whole.  How you feel and what you think determine almost every decision you will make in your life and Ball Chi Fitness wants to help you make the best choices. A satisfied soul, a clear mind, and a healthy body… now is the time to transform your life and make the journey extraordinary.
Founder Dedication
This is a tribute to my beautiful client Laverne. She was 77 yrs old and bed ridden for 5 months when we met. I will never forget the first comment she said to me, " I hate exercise and l know l won't like this but l need to get out this bed!", I assured her l understood and told her we had one goal only and that was to get her out of the bed and the facility. Within 12 sessions  and 30 days she was out of the bed, getting her hair and nails done, going to plays, holiday parties, and celebrating with her family. She still was using her walker but this was a huge accomplishment for her to be able to leave the facility. She was progressing at lightening speed and set to leave the facility in the next 2 months, she even told me she loved Ball Chi and working out, of course that made me smile. Shortly after the holidays she caught pneumonia and ended up moving onto her next journey. My heart was broken with such limited time working with my new friend and client.  Her children all told me at her celebration of life that I had made her last days the best for her in years, she was so happy. I only state this as a remembrance to a beautiful soul and to also remind us that every day we are alive is a gift and blessing. Before you leave this life journey tune into being the happiest and most authentic you.
Peace and Blessings
Charlene Renee